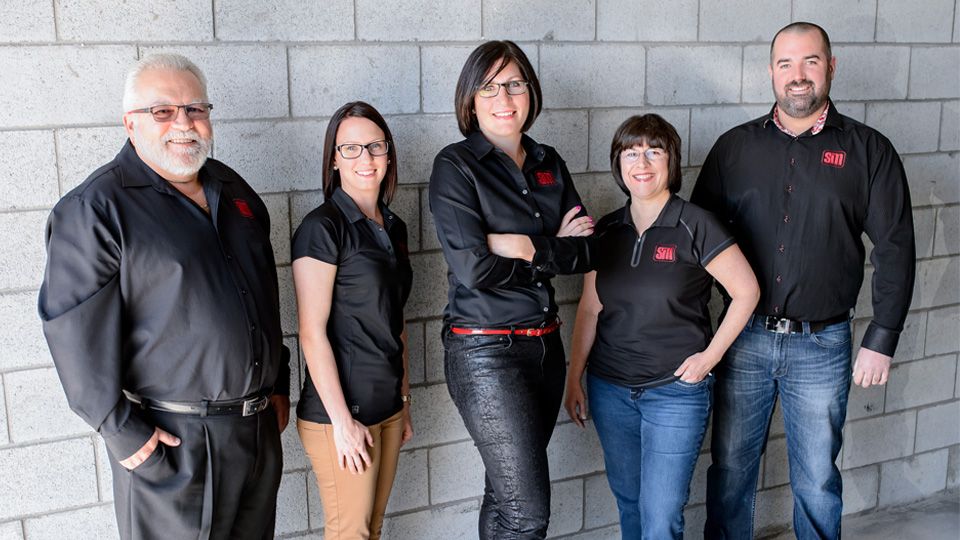 Building contractors as passionate as you are!
To be a front row player as a building constructor, there has to be high quality skills and talent. At SIM – Steel Buildings & Dry Kilns inc., we are happy to count on a strong team with a perfect combination of experience and a well trained succession relief staff.
In the office as well as on the building sites, we are some thirty professionals and team leaders who put our passion to best serve your projects, small or big. Mostly active in Montreal, South Shore, and in the Laurentians, our teams are working hard to offer you the best installations to help you reach your goals.
The President Founder, Gérald Pepin, counts on two committed associates to support him, in Mylène Pepin, Administration and sales department manager, and Antoine Renaud Martel, General Superintendent for the execution department of SIM.
In over 30 years as a building constructor, we have created a solid bound with selected partners who are recognized and responsible. We all share fondamental values based on competence, quality, service and trust. The final outcome of these talents put all together brings results that meet all your expectations.
A collaborative effort
At SIM, we are convinced that trust has to be earned. That's why our working methods are clear as an open book, for total transparency.
Our working methods involve workers in every departments and prioritize communication and highlights the importance of every team member's contribution. This also contributes to the essentiel positive environment that results in a efficient and collaborative effort.
To us, being a building constructor means to constantly surpass ourselves for every single client, bringing him the necessary environment for the best business expansion. This has been our mission for over 30 years now, and will continue for even longer.
President,
Main Shareholder
Vice President of Finances
Vice President of Operations
Anne Pouliot

Assistant
Alexandra Charbonneau

Reception
Marc-André Dubois

Surintendant
Sylvie Briand

Comptabilité
Mitin Patel, ing. jr.

Estimateur / chargé de projets