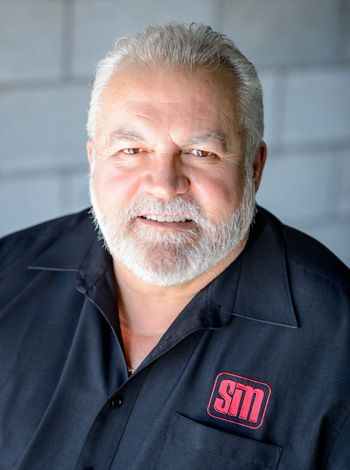 Gérald Pepin, Founding President
Passion for entrepreneurship
Son of a building constructor, Gérald Pepin, President for SIM – Steel Buildings & Dry Kilns inc., grew up in this field. He operated for 10 years in high finance after completing higher studies at HEC Montréal (École des hautes études commerciales). In 1985, guided by his affinity for entrepreneurship and his dynamism, he starts his own business of commercial and industrial building construction.
Since that day, Gérald Pepin accomplished more than 1 400 projects, gaining a rich experience not only in the construction field, but also in the lumber kiln drying sector. Known as an international expert who has an evolutionary path of 20 years in the kiln drying business, his expertise, innovative ideas and his efforts to establish a range of services related to kiln drying, gave him the opportunity to gain a proud reputation.

Because he is that strong of an expert, associations linked to that business sector invite him as a speaker to present the technological innovations, as well as bringing solutions to problems linked to buildings and lumber drying.
In 1990, he gets his degree in lumber kiln drying, at the National Hardwood Lumber Association (Tennessee, USA) and also gets involved in research and development projects.
Insurance companies count on him as a consultant and his services are required in many court records as an expert in the construction and lumber kiln drying industry.
Member of Quebec Employers Council
On april 18, 2016, Gérald Pepin was named administrator for Quebec Employers Council (CPQ) as a representative for the Quebec's Group of Business Owners. His nomination is the result of his candidature submission and approved by the Quebec's Group of Business Owners, of witch he has been a member for 15 years.
The President Founder of SIM, Gérald Pepin's nomination at the CPQ coincides perfectly with his sence of moral values and his vision: «I wish to promote entrepreneurship and instill this passion to youngsters and all the population in general».
Entrepreneurship is what makes society ritcher. By beeing involved, the business leaders also help in the growth of their community. It's prosperity that benefits the whole population.
Mr. Pepin is also involved as the ambassador for the CPQ Prospérité Québec campaign, for the St-Eustache region and surroundings. Prospérité Québec mobilises the people and organisations who believe in Québec's high potential and support their initiatives.
This prestigious nomination is the result of sustained and comitted work, as Gérald Pepin's path reflects.
Mr. Pepin is a driven man in his work but also in all his personal activities. His accomplishment is engraved in time. He is a proud husband, father of two young ladies, and grandfather of three grandchildren.
Furthermore, he wished to be involved in his community and his social and business implications are numerous:
Aide aux enfants handicapés Blainville–Deux-Montagnes (AEH)
Association des propriétaires riverains du lac Bowker (president)
Centraide Laurentides
Chambre de commerce et d'industrie MRC de Deux-Montagnes (member since 1986)
Club Kiwanis of Saint-Eustache (active member)
Lifetime membership at the Optimist Club of Saint-Eustache
Quebec Employers Council (CPQ) (administrator for Prospérité Québec campaign)
Founder member of Saint-Eustache Skating Path Corporation
Saint-Eustache Hospital Foundation (member of the campaign cabinet)
Mentoring for two businesses in the Two Mountains MRC
Orford 3.0, a non-profit organisation for sports, leisure and culture development (vice-president)
A business and family man, deeply passionnate about life!