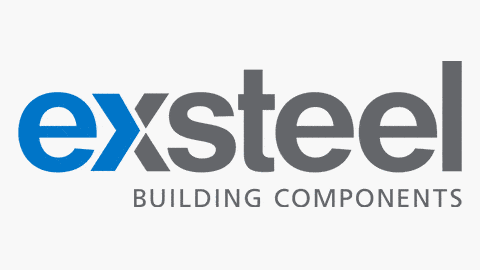 Ask for a quote
ExSteel is looking good!
Your construction will definitely look just the way you want with ExSteel's wide range of high quality roof, wall and liner profiles, manufactured with the highest standards, for the best quality. Moreover, ExSteel has a wide choice of standard and light gauge trims, as well as flashings, to add to the design of your structure. Our modern equipment and technology gives us the ability to manufacture a full line of standard and custom trims, created by our team of experienced and skilled designers and operators.
ExSteel produces and supplies a wide range of quality products that are manufactured in Canada, in the most modern way. With automated equipment and processes, we never cease to improve our products as well as our team of professionals. We believe that skilled and experienced individuals is the way to succes. Our team will assist you in the choice of the best products for your structure.
ExSteel Building Components specializes in exterior cladding materials that will define the style you want for your installation. As you create your building project, you define the envelope that will be fonctional and good looking, and we bring you high quality and long lasting products that meet your needs, like a large selection of panels for your buildings.
For structural steel sections, ExSteel is the supplier you want to call on. We are the building components supplier, also offering a whole line of steel deck and roll formed structural sections. Roofs systems and composite floors still use steel deck and we produce the most popular size in various thicknesses and finishes. As for our roll formed structural sections, they are light weight, high strength, ideal for primary or secondary structural projects in various building construction techniques.
In the large array of products that we offer with knowledge and experience, is the best costum solution for your storage needs. ExSteel is the Canadian leader for manufacturing not only steel building components but also a full line of mini storage buildings for the self storage industry.
Keeping in mind the best value for your money principle, ExSteel MiniStorage building provides you with pre-cut framing members that have been factory analysed to locate the critical fastening points that ensures an easy erection. ExSteel is the source for a complete building to serve your self storage needs.
We also, proudly have SIM – Steel Buildings & Dry Kilns inc. as our exclusive distributor for all Quebec to serve all your building needs.
You work on a project, we'll give it style.