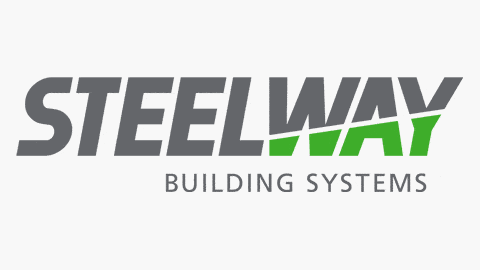 Become a distributor
Become a structural steel distributor: call for experienced builders
The chance to become a distributor of Steelway steel structures. SIM is looking for experienced manufacturers to distribute franchises in Quebec.

 Take the opportunity to become a structural steel distributor and increase your revenue potential, is the offer that SIM Steel Buildings & Wood kilns makes to established building contractors.
Since 2015, SIM Steel Buildings & Wood Kilns has been the exclusive distributor in Quebec for Steelway Building Systems products, ExSteel, Zelus (cranes) and its marketing. In addition, SIM has the mandate to set up a network of distributors manufacturers.
Canadian leader
In order to fulfill its role and promote Steelway products, SIM is therefore looking for experienced manufacturers recognized in the commercial and industrial areas. Canada's leading manufacturer of large area prefab buildings, Steelway has all the North American certifications required for the production of high-quality buildings.
Advanced technology and proven process used to make buildings both reliable and functional. Steelway developed its niche by offering building envelopes applicant brought considerable clear (clear span), such as indoor soccer fields, arenas, theaters, storage buildings, forestry and mining buildings, among others. Its highly customized system design provides clients customized steel structures.
These ingenious systems are designed to be simple, fast and efficient, with excellent price / quality ratio. 

The notoriety of Steelway Building Systems is a plus for those who wish to become distributors of steel structures. SIM provides its franchisees training and technical support to ensure the highest quality standards of Steelway and a win-win partnership.
By becoming a Steelway franchisee, you will have the opportunity to serve your customers in the design and manufacture of steel structures for the sectors: commercial, industrial, institutional, recreational, mining, forestry and agriculture.
As manufacturers, you want to take a new step, increase your income and a new challenge, while being supported by construction experts?

 Check with SIM for full benefits to becoming structural steel distributor.
 Learn how Steelway is known for the exceptional quality of its building systems at the leading edge and the extent of its possibilities of exceptional quality steel structures built at very competitive prices.